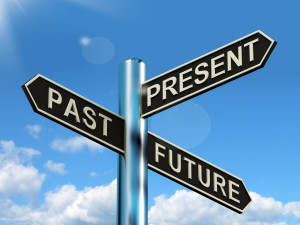 Let me start with the moral of the story: Your past does not dictate your potential.
In life, we are trained to believe that your accomplishments and your past define your worth. You almost always have to prove yourself before you are taken serious.
I take comfort in the fact that we are in good company.
Even Jesus had to overcome His past and in a viable sense, "prove" Himself.
And Nathanael said to him, "Can anything good come out of Nazareth?" Phillip said to him, "Come and see." (John 1:46 NKJV)
This statement was made by one who would become a disciple. Instantly, Nathanael judged the book by its cover. Ironic that the book he was judging was the King.
Have you had that happen to you? I know I have experienced this. First impressions are key. It is said that people form their opinions within the first 30 seconds of meeting someone. Yet, they base if off of so many superficial factors: age, hair, clothes, weight…
Can anything good come from that young person?
Can anything good come from that tattooed person?
Can anything good come from that ______________ person?
Fill in the blank, take your pick. The world is asking the questions.
Of course, the devil would like you to believe the answer is no. The devil desires that you would succumb to a life of "I'm not good enough" or "Everyone has their mission, mine just isn't that important."
He would love for you to just resign to a life of mediocrity and passivity. A life where you don't do anything extraordinary – much less believe that you are capable of extraordinary.
That is simply contrary to the Word:
For we are His workmanship, created in Christ Jesus for good works, which God prepared beforehand that we should walk in them. (Ephesians 2:10 NKJV)
Do you believe those words today? Then it is time to rise up and live what God has placed in your heart. We are called to greatness – the only reason it can ever elude you is if you fail to take the first step to walk it out.
Everything prior to today doesn't matter. Today is the starting point. I stand in agreement with you that when the question is asked of you, "Can anything good come from________? (insert your name) – the answer is emphatically and resoundingly, yes!
Let us show the world what Jesus intended…
Question: How do you stay encouraged to walk out your greatness?